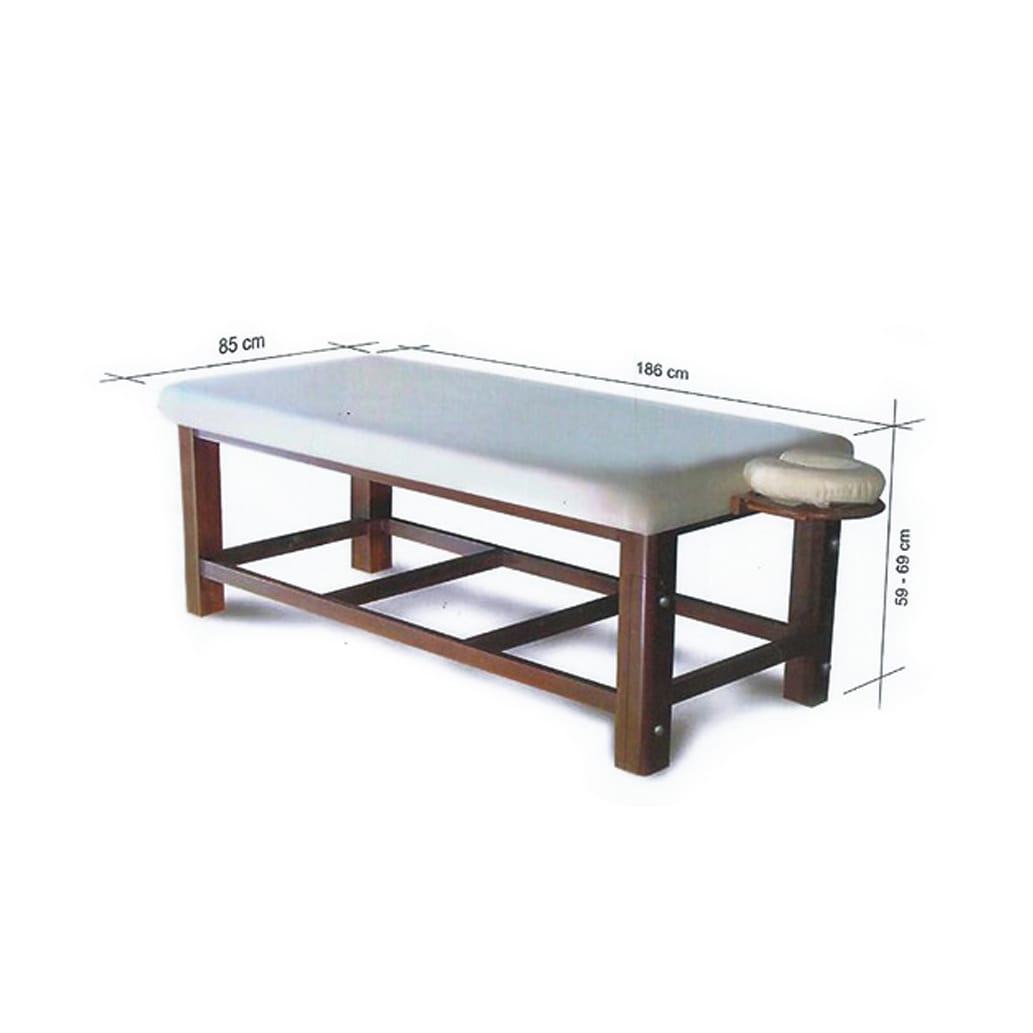 Adjustable & non adjustable height
Dimensions: 85 x 186 x 59 cm (height as per request)
Option: Adjustable height 59 – 69 cm
Wholesale enquiries welcomed
SHOP
Features of the solid massage table
Upholstery
Our sewn corners fit like a glove. We offer a large selection of vinyls and colors (see swat). We use a 6 cm thick best quality high density foam for ultimate comfort.
Optional adjustable height
We use double lock system for maximum steadiness of the table.
Solid teak wood
Apart from being environment friendly, we use only recycle teak wood for best quality and stability.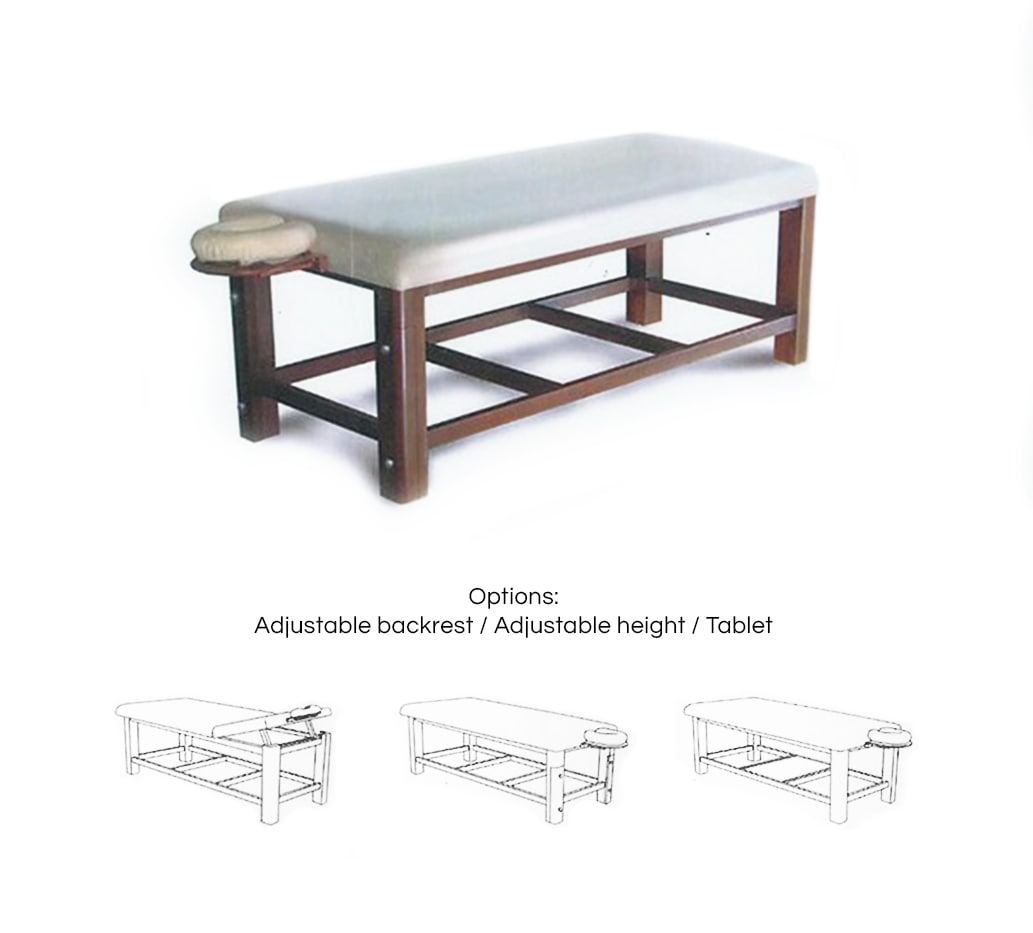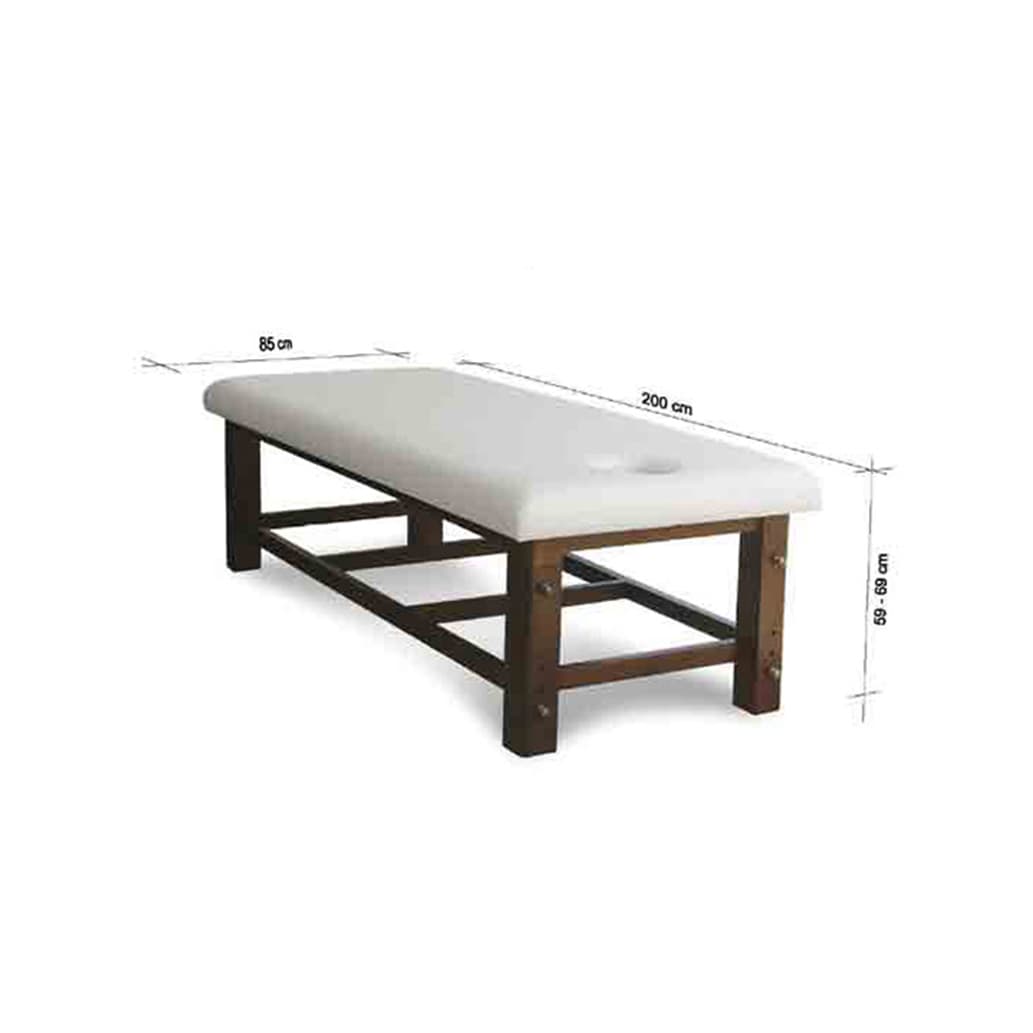 Adjustable & non adjustable height
Dimensions: 85 x 200 x 59 cm (height as per request)
Option: Adjustable height 59 – 69 cm