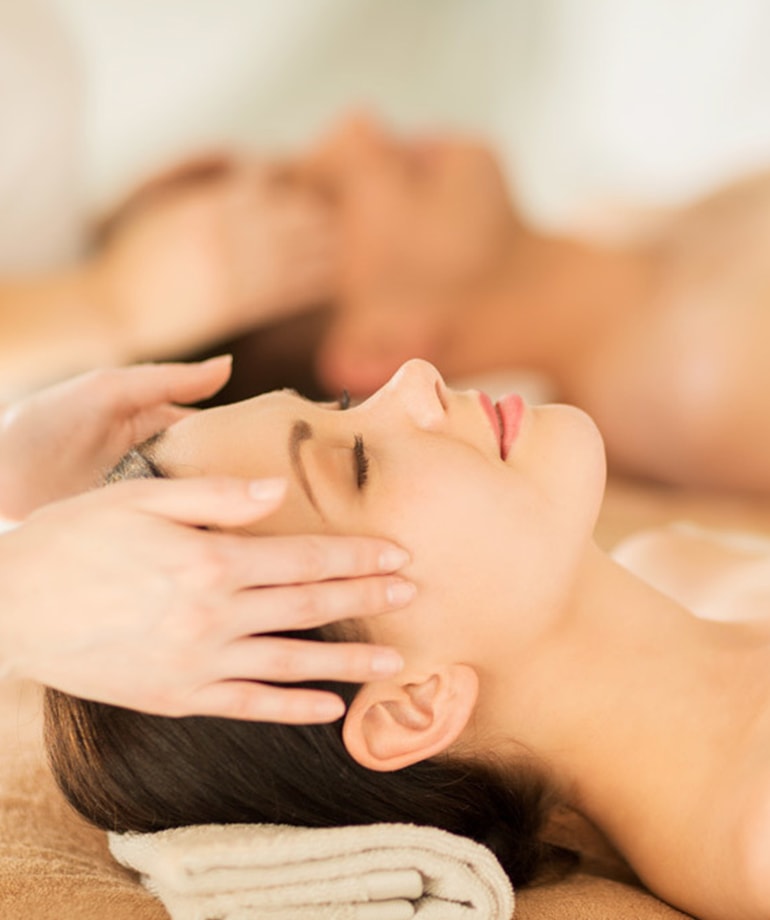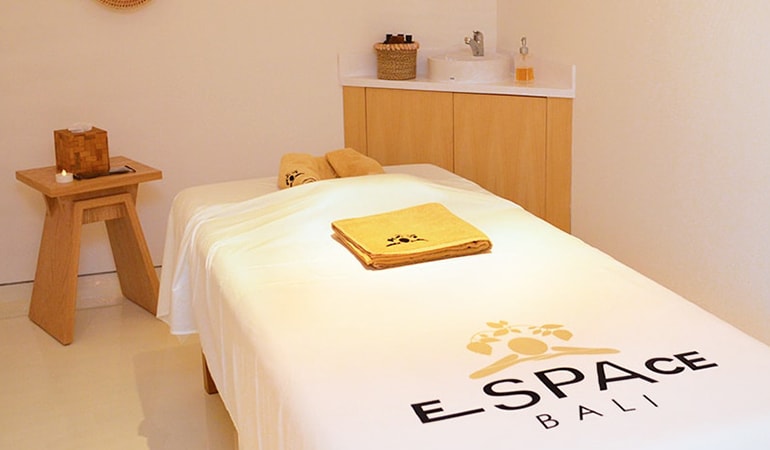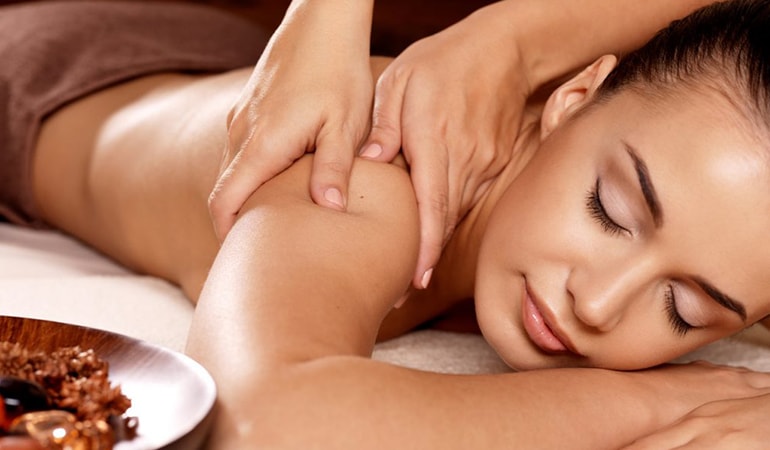 SERVICES
Aromatherapy therapeutic massages
Traditional Oriental / Full Body
Our signature massage. A rejuvenating and stimulating approach to massage. Our unique blend of techniques combines long massage strokes, deep stimulation on muscles and Chinese foot reflexology to leave you feeling entirely rejuvenated.
Calm and relax me / Full Body
A much softer approach with a touch of swedish for those who favour "effleurage" rather than deeper movements. From soft to middle pressure it is all about slow, sliding and long connective movements. Ideal for jet lag and calming the nervous system. 
Tension Relief – Deep tissue (optional)
Sitting long hours on planes or over a desk, improper posture have inspired these highly beneficial techniques. Our therapists are trained to relieve tension and stress in specific parts of the body. Foot reflexology will also stimulate the body's recuperative power.
All muscle energy techniques are developped from Osteopathy. Any body with specific tension will love it.
Choose from:
Neck, shoulders, upper back. Surfers love it too. Improves performance.
Pregnancy Massage / Feel lighter
Will make you feel lighter again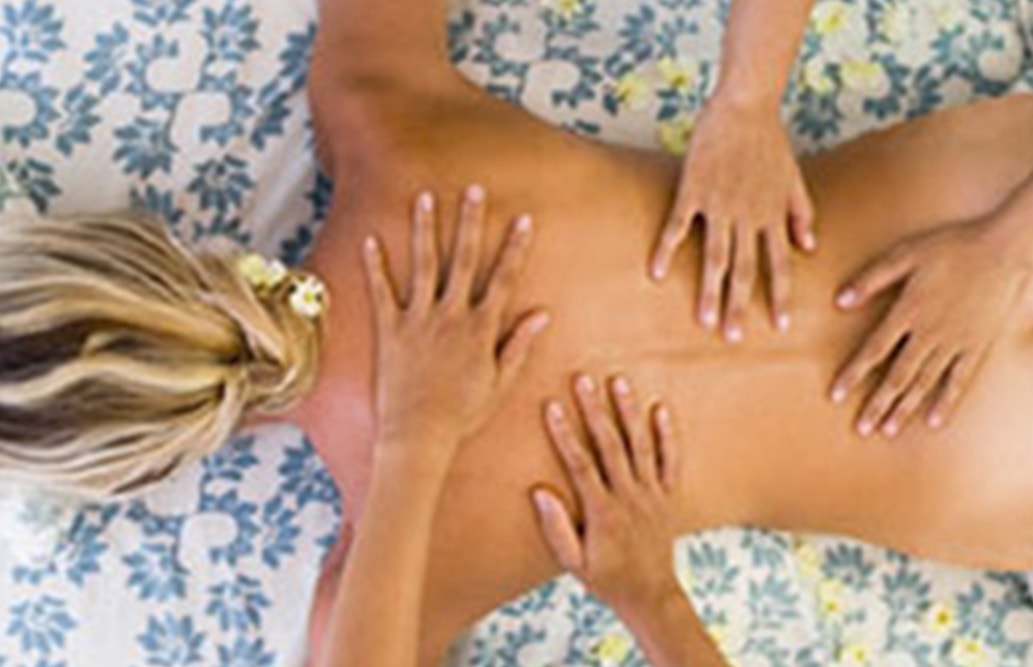 SERVICES
Aromatherapy therapeutic massages
Four hands massage
A new signature massage. A marvelous choreography performed by two therapists working in perfect harmony produces an unforgettable journey. Swedish, Lomi-Lomi, Myofascial Stretching, Percussions and Rocking are used in this technique.
PRICES
Four hands massage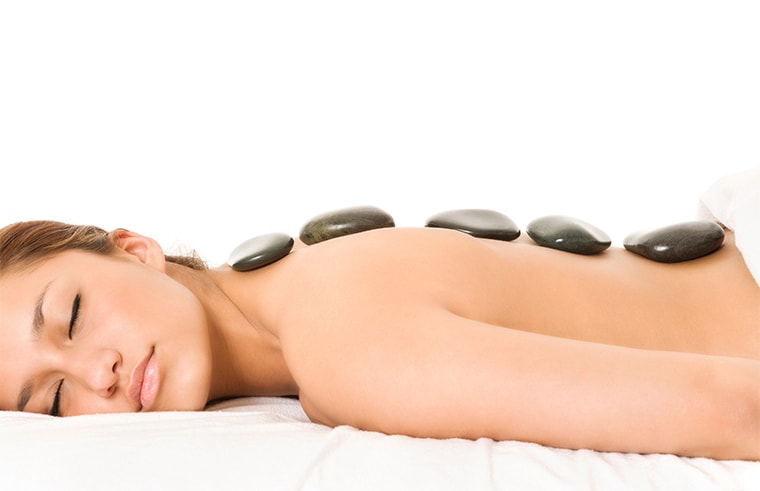 SERVICES
Aromatherapy therapeutic massages
Warm Stones Massage
Basaltic warm stones ensure a deeper relaxation and purification. Experience the healing powers of this age-old detoxifying therapy.
PRICES
Warm stones massage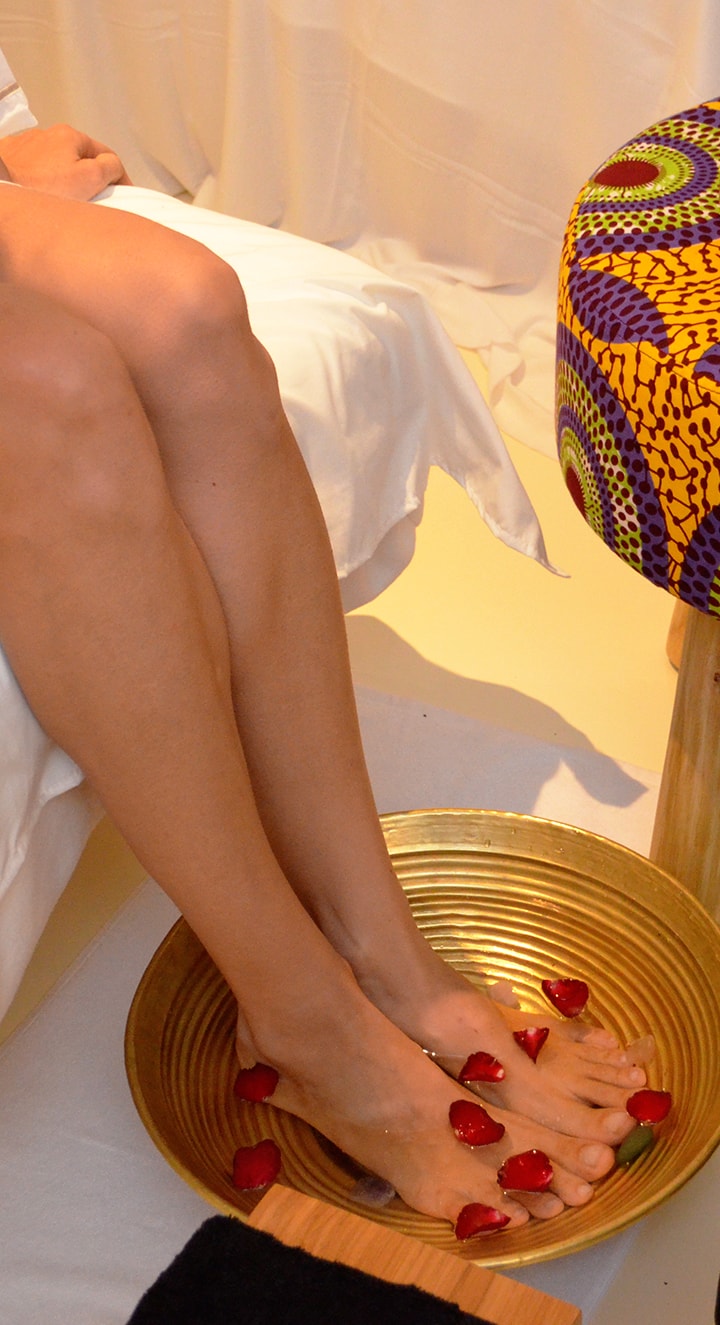 SERVICES
Aromatherapy therapeutic massages
Crystal Aromatheraphy Foot Reflexology
Discover the benefits of this relaxing as well as tonifying and stimulating approach. It is ideal for jet lag. Acupressure, deep strokes and drainage will make your feet and full body feel entirely new. Enjoy the comfort and relaxation of our fully reclining bed concept.
Enjoy a flower aromatic lavender / peppermint foot wash to start, cool aromatic towels at the end to totally refresh you.
goes further into more specific parts of the feet. Essential oils of peppermint, rosemary and pine are amongst the natural ingredients enhancing our sea mineral salts and flower footbath. Allow your feet to soak while our staff massage your neck and shoulders. Cool aromatic towels at the end revitalize and freshen you.
PRICES
Crystal aromatheraphy foot reflexology